When you buy a gift for someone you're doing something nice for that one person receiving a gift. However, there are ways for you to buy a gift and do good for more than just one person. These perfect gifts that do good by donating portions of the price to charity, or help keep programs in place that help others around the world. Buying a gift that does good is a great way to do your part in the world and make someone close to you happy as well.
Buy the perfect gifts and do a good deed all in one transaction.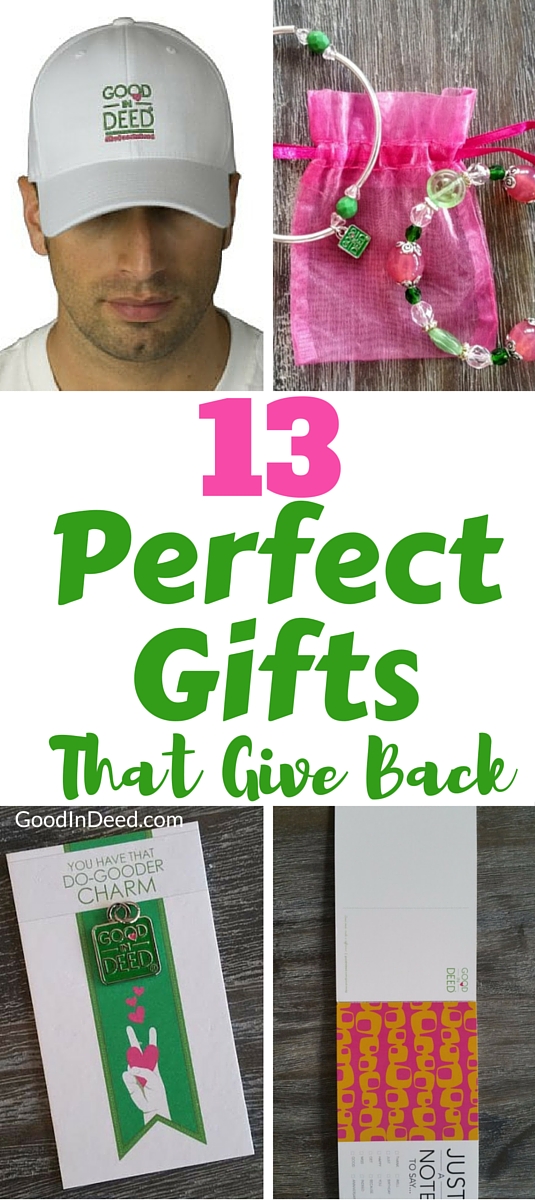 GID Postcard Booklet
Postcards have multiple purposes and as a perfect gift, GID postcards have more. Postcards can be used as a hello note or a thank you note. A GID postcard does everything a normal postcard does but also helps GID provide for charity organizations.
Do-Gooder Charm
Sometimes there are people in our lives that inspire us to be better, do better and inspire others. Those people deserve a little bit of recognition and you can do just that with a "Do-Gooder" charm. Not to mention, when you buy a charm for someone from GID, you are also donating to charity.
GID Nail Wraps
Painting your nails can be a pain sometimes, so make things easier with a nail wrap. These easy to use nail wraps also serve a function. Representing GID on your nails is a great way to inspire others when they ask about your nails.
GID Bracelets
Who doesn't like a little jewelry? A GID bracelet is a form of jewelry that makes the receiver happy and donates to charity as well. Not to mention, they make for a great place to hang your new GID charms from.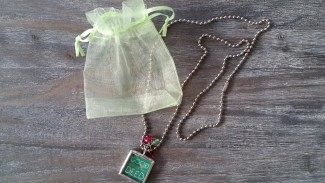 GID Necklace
A necklace is a subtle statement that can say whatever you want. Say you're classy, or that you're taking it easy today. Most importantly, say you do good in the world with a GID necklace. We also have a sterling silver option to make it classier.
GID Giving Card
A giving card is our take on the gift card that so many people use as a gift. Inspire someone to spend money in the right way by donating to charity or helping someone else.
US Postal Stamps
Send a letter with a little motivation to do better by using a GID stamp. These stamps are perfect when you want to give a little hint to someone to do good.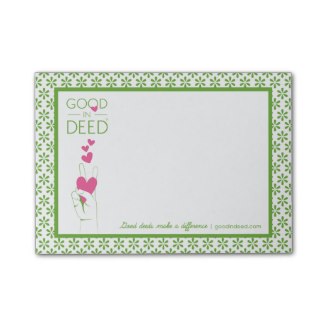 GID Post-Its and Stickers
A Post-It is a way to remind you of something, anything that needs your attention. Remind someone to do good in their day-to-day life by using GID Post-Its. We also offer larger Post-Its for those longer notes. Another great idea is a sticker, buy  few and use them as rewards or decor.
GID Lapel Pin
Some people wear a flag or a little charm on their lapel. These pins are meant to show dedication and heart towards a cause or entity. Why not make show your dedication to good deeds and making a difference in the world? These are not to be mistaken for the writing pens that are also available and can help spark a conversation.
GID Hats
Hats make great gifts for just about anyone, and GID has you covered. We offer two styles, the trucker style, and the baseball style. Both will have people asking what GID is and give you an opportunity to motivate someone else to do good.
Take a step in the right direction and buy perfect gifts for others that do good in deed for strangers from GID.