Every day has a new opportunity in it to complete a good deed. The opportunity can arise at any moment and in any form. It is up to us to decide whether or not we are going to take advantage of that opportunity. Sometimes, what we need is some inspiration, something we can all relate to and use as motivation. No matter what the deed is, it is a form of giving, giving money, giving time, giving help. One of the best ways to inspire others is through our words. Our quotes to inspire giving can not only inspire ourselves but inspire others to do their part. We are all one and we are all important, no matter the amount of wealth, family, friends, success, failure, we all make up humanity.
Use these quotes to inspire giving in our community, in our state, in our country, in our world.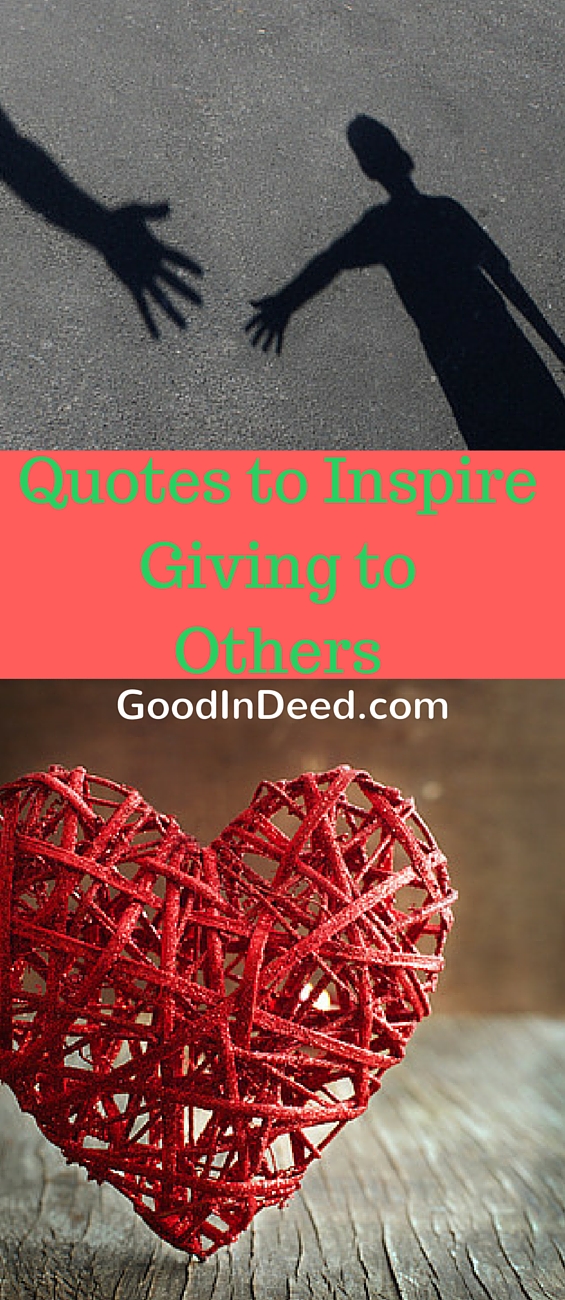 Kindness in words creates confidence. Kindness in thinking creates profoundness. Kindness in giving creates love.- Lao Tzu
Remember that the happiest people are not those getting more, but those giving more.- H. Jackson Brown Jr.
Happiness…consists in giving, and in serving others.- Henry Drummond
Let us not be satisfied with just giving money. Money is not enough, money can be got, but they need your hearts to love them. So, spread your love everywhere you go.- Mother Teresa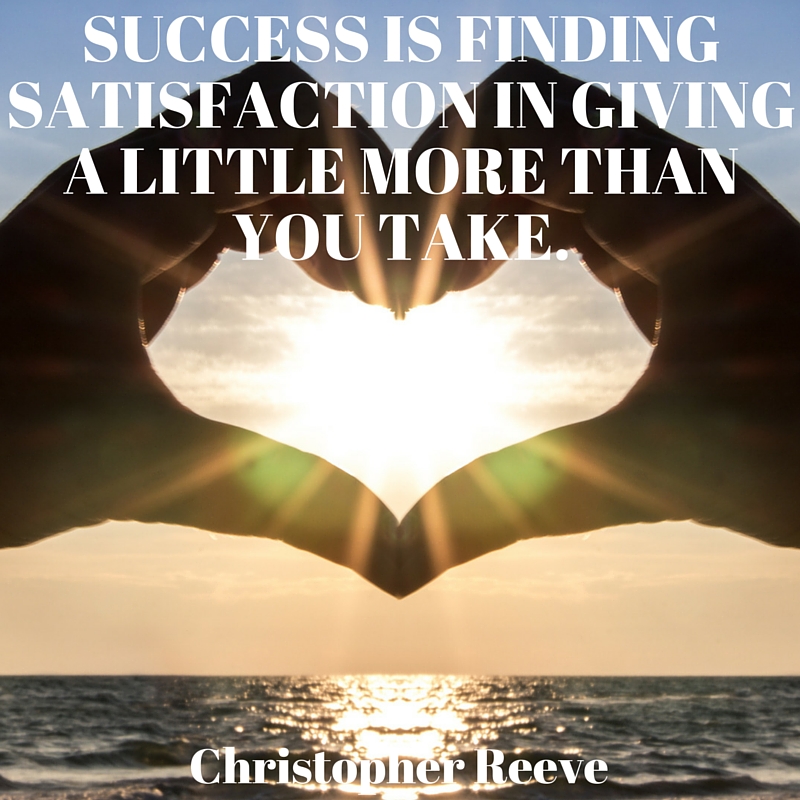 Success is finding satisfaction in giving a little more than you take.- Christopher Reeve
In my life, I've learned that true happiness comes from giving. Helping others along the way makes you evaluate who you are. I think that love is what we're all searching for. I haven't come across anyone who didn't become a better person through love.- Marla Gibbs
No one has ever become poor by giving.- Anne Frank
When we honestly ask ourselves which person in our lives means the most to us, we often find that it is those who, instead of giving advice, solutions, or cures, have chosen rather to share our pain and touch our wounds with a warm and tender hand.- Henri Nouwen
I knew everything and received everything. But real happiness is giving.- Alain Delon
I don't think you ever stop giving. I really don't. I think it's an ongoing process. And it's not just about being able to write a check. It's being able to touch someone's life.- Oprah Winfrey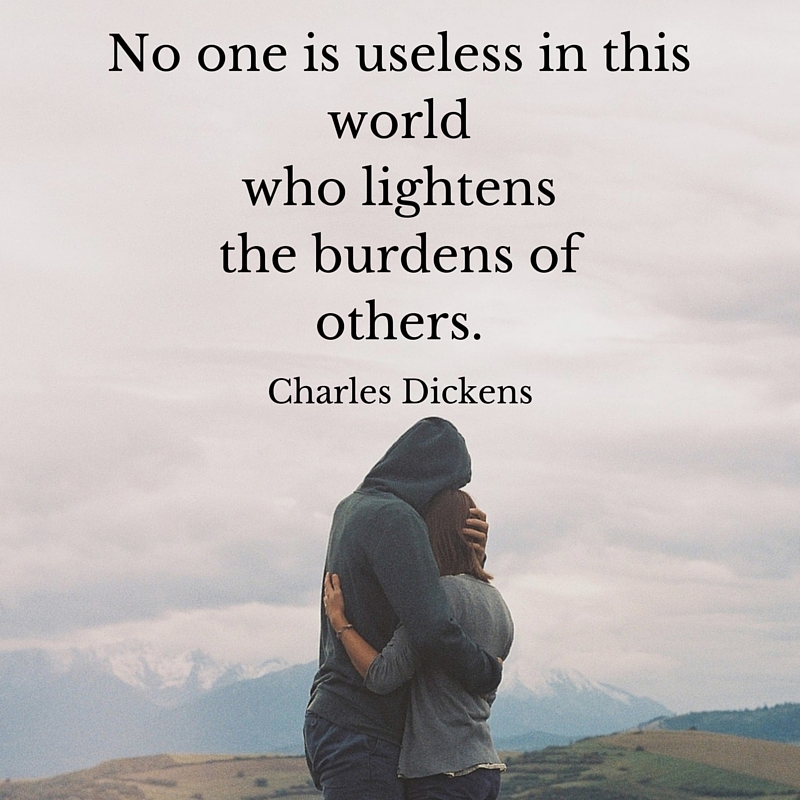 No one is useless in this world who lightens the burdens of others.- Charles Dickens
I am a huge believer in giving back and helping out in the community and the world. Think globally, act locally I suppose. I believe that the measure of a person's life is the affect they have on others.- Steve Nash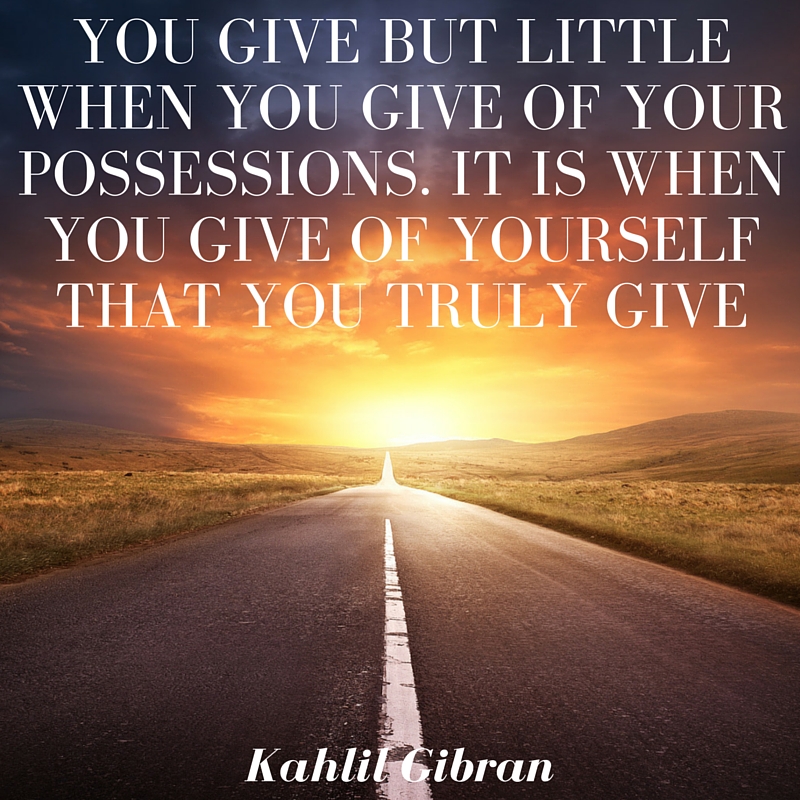 You give but little when you give of your possessions. It is when you give of yourself that you truly give.- Kahlil Gibran
We make a living by what we get. We make a life by what we give.- Winston S. Churchill
A kind gesture can reach a wound that only compassion can heal.- Steve Maraboli
Live your life with the goal of inspiring others to live theirs in the most wonderful way possible. No matter what you donate, be it time, money or items, be sure to add love and compassion to them. No physical item can cure the world, but love and compassion can change the rotations.