Spring cleaning is your chance to throw out the old and make space for the new. The cleaning craze is a tradition that goes back decades. The problem with spring cleaning is most people throw out their old goods and don't give them a second thought. Instead of falling into that hole, put those old items to good use and pass them on! Some of us experience bags and bags of clothing, linens, kitchen utensils, school supplies and more all of which could be used by someone else in need.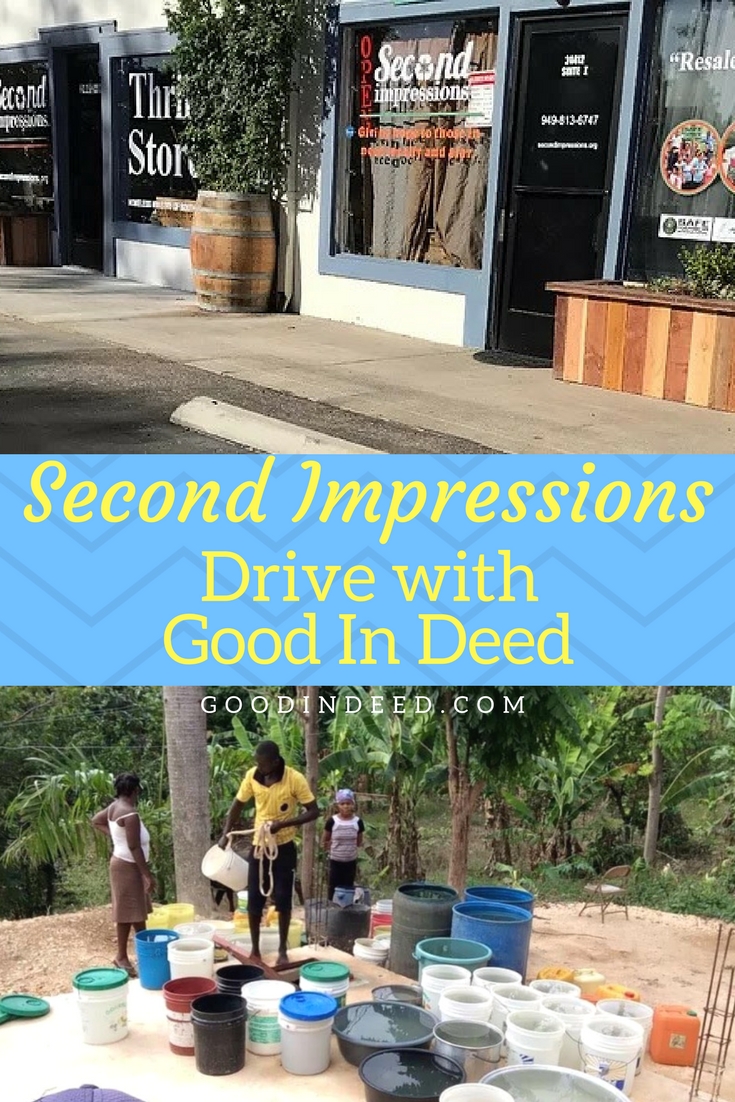 Put your spring cleaning this year to good use and make a difference with the help of Good In Deed and Second Impressions Drive!
Second Impressions Drive
Good In Deed loves the opportunity to partner with organizations that make a difference in the world. Second Impressions is one of our newest partners and we're teaming up to make your spring cleaning productive. Second Impressions is an organization that resells used goods at a thrift shop. The thrift shop uses funds collected from the sale to help their major projects that help the homeless, widowed, poor, and orphaned both here and afar. There are two locations afar that are helped by Second Impressions, Haiti and El Salvador. Donating to Second Impressions gives your old items a new purpose, a second impression, if you will.
Spring Cleaning
Spring cleaning is thought to have gotten its start during the Persian new year. There is a tradition known as "Khooneh Tekouni" which means shaking the house. Persians celebrate the new year on the first day of spring and as many other people adopted the practice, it became spring cleaning. During spring cleaning we clean out many different parts of our home in a bigger way than we do during any other week. The goal is to get rid of the old, make room for the new, and start the new year, or spring off on a cleaner foot. Many of the items you get rid of can be donated to our Second Impressions Drive from April until June. items include things like men's women's and children's clothing, jackets, shoes, socks and more. For more information as to what Second Impressions accepts, check out their list of items they take.
How to Donate
As usual, Good In Deed wants to make getting involved even easier for everyone. Second Impressions requires donations to be walked in during regular business hours. However, not everyone has the time so Good In Deed is hosting a Second Impressions Drive. From now until the end of June, people can donate any acceptable items the Good In Deed way. Items can be dropped off at Good In Deed headquarters, 30 Winfield Dr. Ladera Ranch, Ca 92694. You may also schedule a pickup of your own where we will come to you to pick up the items, just email Kelly@GoodInDeed.com.