Good In Deed is hard at work organizing our next in-house drive. But good deeds don't need to wait. There is always an opportunity to do something good for others in need. Random acts of kindness, donations, drives all are available at all times to change the life of someone in your community. Enter, Saddleback Church Rancho Capistrano and the shoe drive they're currently hosting.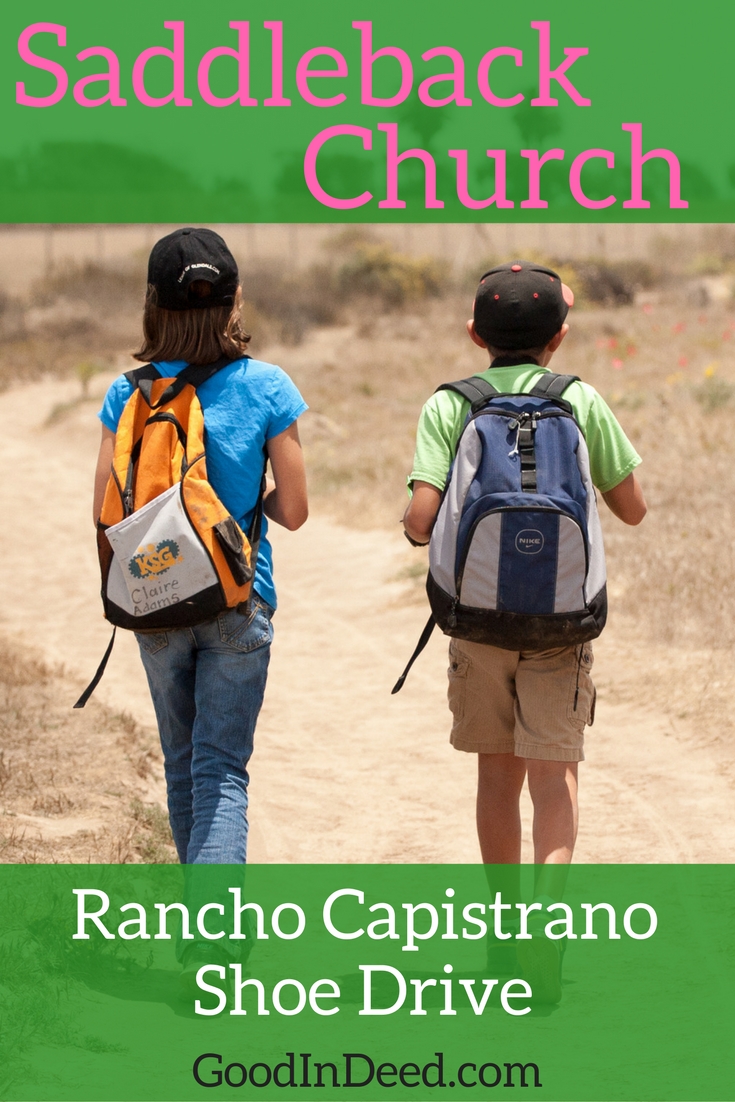 Do some good in your community with a little help from Saddleback Church Rancho Capistrano and their back to school shoe drive.
School Shopping
Every year summer comes to an end. When summer ends the school year begins and thousands of kids everywhere are getting ready. Families are shopping for school supplies and clothing to get through the coming year. Shoes are on everyone's back to school shopping list but not everyone can just go get a pair.
Saddleback Church Rancho Capistrano
This year, Saddleback Church Rancho Capistrano is hosting a drive to help families get ready for the school year. The goal of the drive is to collect as many pairs of shoes as possible for children heading back to school. Unlike most drives, shoe drives require certain sizes.
This particular drive is looking for shoes for boys and girls sizes 10-13 and 1-6. Shoes should be new or gently used and sandals can not be accepted.
All you need to do is bring pairs of shoes to the Saddleback Church Rancho Capistrano, 2951 Camino Capistrano, San Juan Capistrano, Ca. The drive is being run from July 12th until August 13th which is plenty of time to get to the worship center and donate.
Good In Deed loves helping others and the community can come together to help Saddleback Church Rancho Capistrano. We never shy away from an opportunity to help and now is your chance to help children through back to school shopping.